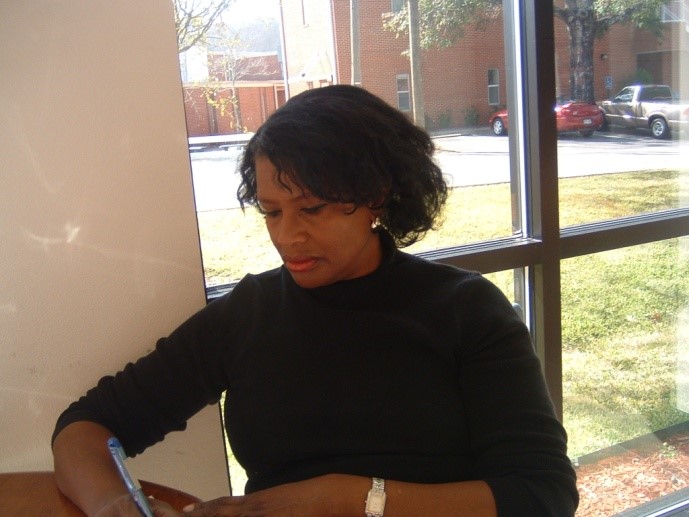 JUNE MCMILLAN LEACH
MA, Ed AND MS, CCC-SLP
June grew up in Jersey City, New Jersey, and later relocated to the US Virgin Islands. She now resides in Central Florida.
She received her BA in Speech and a Master's degree in Reading and Learning Disabilities from the Jersey City State Teachers College (New Jersey City State University). June earned a second Master's degree in Communication Sciences and Disorders from Howard University in Washington, DC. She received Certificates and Advanced Course credits in English as a Second Language-ESOL while working towards a Ph.D. Degree from New York University (NYU) Steinhardt School of Culture, Education, and Humanity on the campus of Universidad del Sagrado Corazón en Santurce, Puerto Rico.
JUNE is a certified member of the American Speech-Language-Hearing Association (ASHA) and received a total of 8- ASHA "ACE Awards" for academic achievement in continuing education. Areas of particular interest are: acquired and degenerative adult neurogenic communication, swallowing/dysphagia, developmental speech and language, Stuttering, Parkinson's voice, and transgender voice.
June was an adjunct Professor at Jersey City State, Hudson County Community college, and University of the US Virgin Islands. She implemented the 1st distance learning program in the Virgin Islands where she designed, developed and partnered with the University of South Carolina to provide Master's level courses to qualify 10 therapists for ASHA certification on the islands of St. Croix and St. Thomas.
June not only provided speech pathology services for the Virgin Islands school system but for 9 years owned and operated a private practice where she: trained speech assistants and aids. She gave in-service workshops to nurses, physicians, therapists, and dietary and partnered with the local acute care hospital, home health agency, and Physiatrist and worked closely with Stroke and Cardio Rehabilitation Center. June collaborated with radiologists, neurologists, nursing, and physical therapist to form an interdisciplinary team to deliver high-quality service in a remote setting.
SKILLED TRAINING, THERAPEUTIC APPROACHES AND EXPERIENCES:
| CHILD | ADULT |
| --- | --- |
| Skinnarian Approach to Verbal Acquisition | Cognitive Therapy |
| Applied Behavior Analysis | Environmental Control Training (ECT) |
| Picture Exchange Communication (PECS) | High Tech device programming (Dynavox, Springboard, Alt-Chat |
| Language-Reading Connection | Shout Out – Parkinson's Voice Training |
| Story Grammar Marker | Transnasal Endoscopy |
| Narrative and Expository Comprehension and Writing | Modified Barium Swallow Study using dynamic videofloroscopic studies |
| Dr. Musselwhite's approach to (AAC) | Dysphagia – Swallow therapy using |
| Jump Start Interactive Communication for AAC users | Vital Stim for swallowing impairments in children and adults http://www.ciaoseminars.com |
| Positive behavioral Approach | Cognitive Re-entry for adults returning to work post stroke and head injury |
| Bringing Words to Life | Passy Muir Speaking Valve – PMV |
| Speech Sound Disorders advanced training to treat Cleft Palate | FEES – Using Fiber- endoscopic Evaluation of the Swallow using flexible laryngoscope. |
| Johnson's Approach to Oral Motor for Feeding and Speech | Behavioral, Symptomatic and Physiological Voice Therapy |
| Pan Marshalla –Apraxia, articulation, phonological processing and oral motor techniques. | |